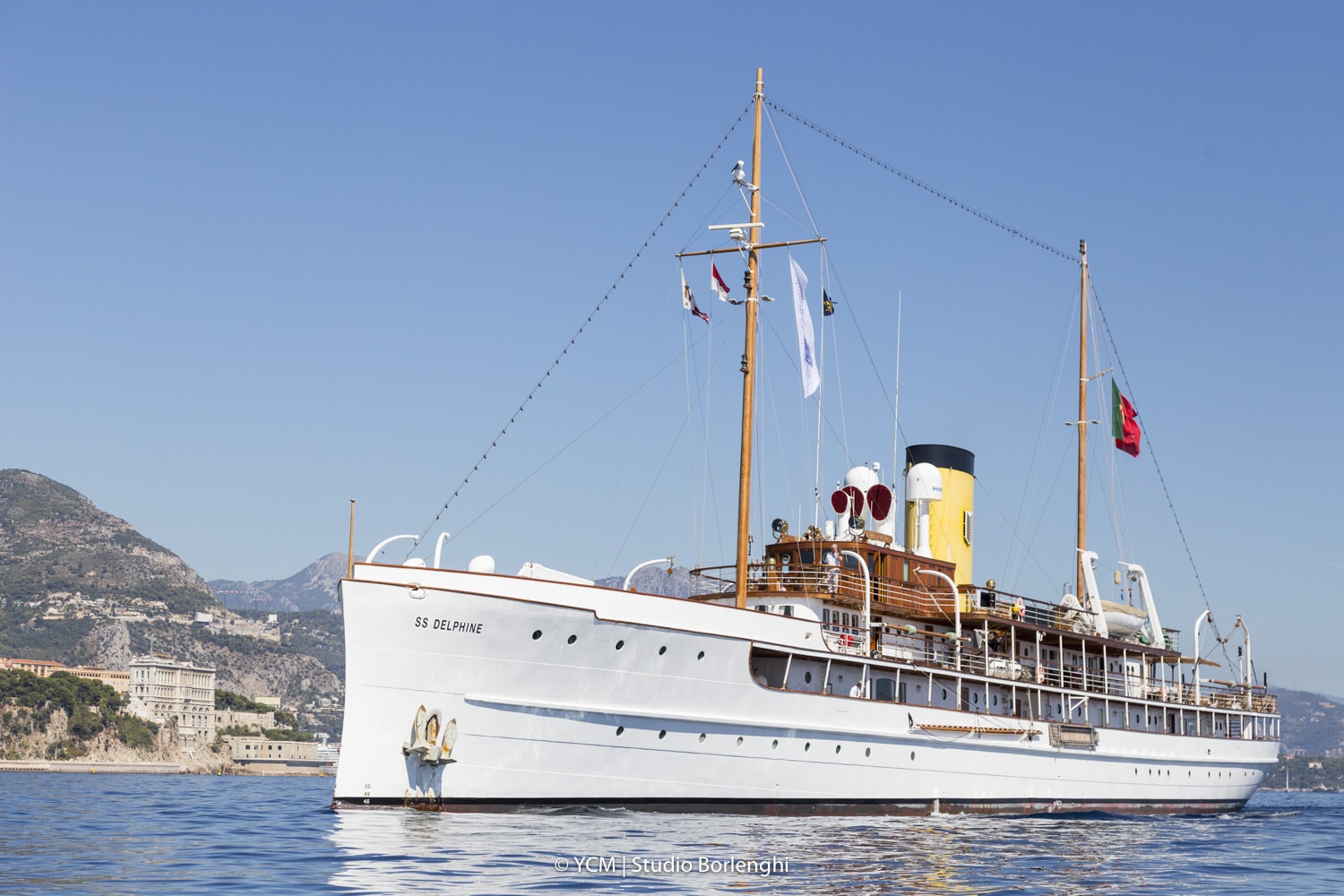 15th Monaco Classic Week – La Belle Classe  – From 8-11 September 2021
A number of period motor-yachts are also set to grace the scene including Lady Herta (1935) who will be showing off her lines alongside other famous yachts like SS Delphine, celebrating her 100th anniversary this year. Built in 1921 for Horace Dodge, the 79m steam-yacht is one of the last still sailing, her three Babcock and Wilcox boilers powering two 1500hp quadruple expansion engines. Many are the anecdotes surrounding this legend – Roosevelt and Churchill reportedly prepared the Yalta Agreement with Stalin in 1945 on board. She will be moored on Quai l'Hirondelle right near the Yacht Club de Monaco.
Historic monuments in their own right, period motor-yachts embody a navigation tradition steeped in elegance. Among participants is the 42m Istros (1954) enjoying a new lease of life after her reconstruction. Her name, meaning "inspiration", is revealing as she impressed all those who went on board with her advanced radar system and telephone technologies that were not common at the time. She is in good company with yachts like Moonyeen (1936), Blue Bird (1938) and MY Seaway (1928), winner of the 1994 Monaco Classic Week Trophy, joining this superb fleet that will take part in the elegance parade on Saturday 11th September.