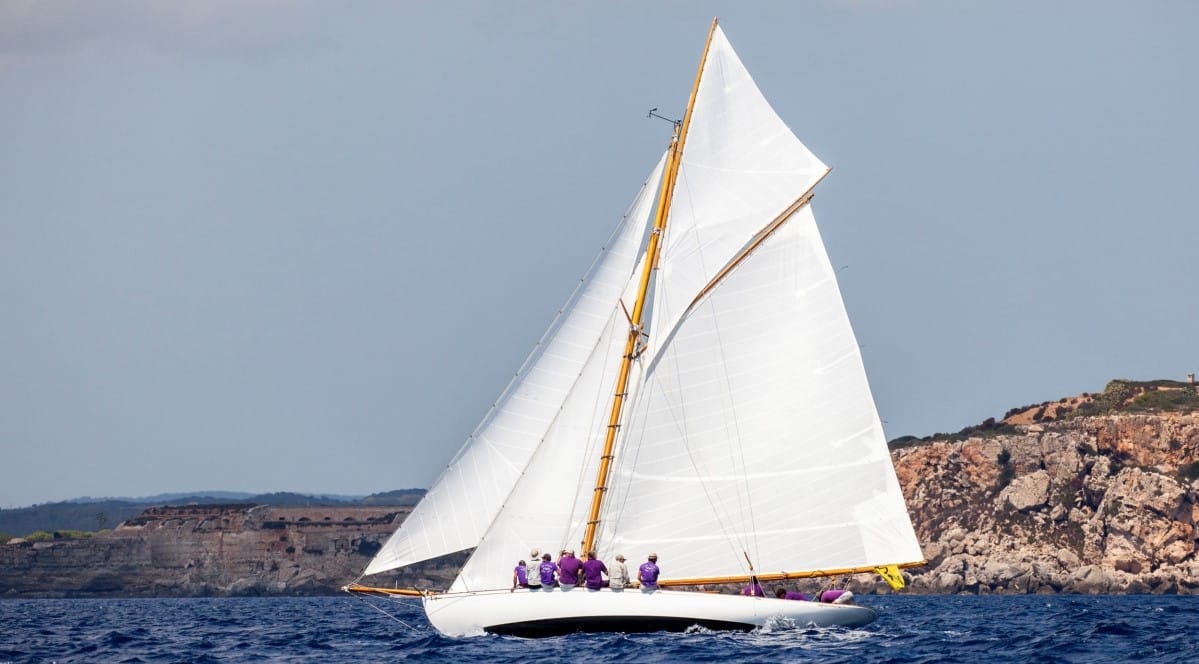 XVIIth Copa del Rey – de Barcos de Epoca – Minorca – 25-29 August 2021
Sunday 29th August 2021. With five points in hand and having won two of the three races completed, Viola led by Yacht Club de Monaco's Kostia Belkin has secured yet another title in the Vintage Gaff category. Dating back to 1908, Viola gained historic monument status in France as an important part of maritime heritage.
Heading for Monaco
The XVIIth Copa del Rey Vela Clàssica held in the Balearics has proved an excellent warm-up for the gaff cutter who will set sail in the next few days to participate in the 15th Monaco Classic Week (8-11 September) that she won in 2017.