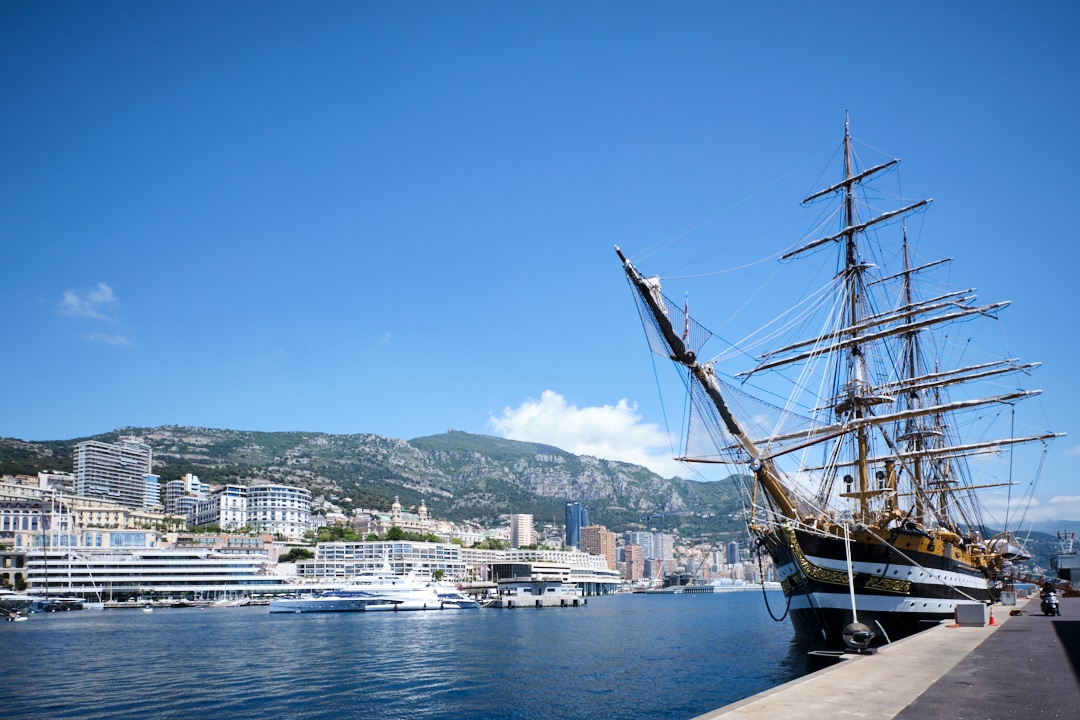 Amerigo Vespucci
Tuesday 22nd June 2021. Flagship of the Italian Navy, the Amerigo Vespucci, named after the famous Florentine navigator, called into Monaco to attend the International Hydrographic Organisation's centenary festivities. Dedicated to training cadet officers, the 101m, 3,545 tonnage ship carries a massive 2,824m2 of sail rigged and controlled by 36km of ropes! Built in 1931 in the Castellammare di Stabia shipyard, the vessel accommodates 16 officers and 72 non-commissioned officers. In summer, first-year students from the Naval Academy in Livorno come aboard bringing the number of people on the ship to 480.
Authentic in every way
Young able seamen learn all aspects of seamanship the traditional way, from manœuvres under sail to astronomy, reading charts and using a sextant. Every training campaign cruise takes a different route which means each intake has a unique experience. The three-mast square-rigger keeps traditions alive in every way from her jute sails and ropes made of natural fibres to the fact all manoeuvres are executed manually – no winches! Every order during manoeuvres comes from the Captain, relayed to the crew via the bosun using a whistle. One of the world's largest military yachts, the beautiful lines of the Amerigo Vespucci are an ode to maritime heritage.  Tradition and classic yachts will be taking up their quarters again in the Principality very soon when the 15th Monaco Classic Week gets underway (8-12 September 2021), a biennial event that pays homage to classic yachts, period motor-yachts and vintage motorboats.